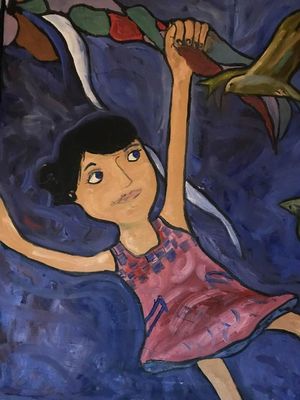 About Nancy Dwight Seiters - Singer and Songwriter
"Born of another time and place, Nancy Seiters was raised on the Sewanee plateau in Tennessee. While her friends idolized Twisted Sister and Whitesnake, she was busy listening to Hank Williams, Robert Johnson, and Elizabeth Cotton. It didn't matter that these were the only records in her parents' collection, she had no need for the glitz and glamour. Years went by and she honed her skills, constantly digging deeper into the roots of American music. In the lovely country-music Mecca known as Nashville, she recorded two records, collectively titled: The Ribbon and Twine Project. But the city's sequin sheen was not for her. It seemed to have lost its way -- at least Twisted Sister realized its caricature status. And so, Nancy packed up and headed west to settle in the tiny mountain hamlet of Leadville, Colorado. For a while, so disgusted by the image-driven scene, she considered giving up on music altogether. But some things are inescapable. Some things run through the blood. Thankfully for us, she pulled out her guitar again. Yes, friends, Nancy is the real deal." 
- Vee from Vee Device
"The night I met Nancy at a jam, she sang a couple of numbers and I asked her if she performed and if so what genre. She told me this story... "For awhile I had a rear tire that made a slow clicking sound and for the longest time I wrote waltzy songs to that rhythm. I finally took the car to the shop. When they lifted the car, the tire fell right off. Not only did I get scolded by the mechanic and a stiff bill, I had writer's block for a month. While I sometimes miss that driving 'click track', the tune-up freed my writing." Due to the nature of their origin, these songs could be coined as "driving songs". In her sets you may hear the steely turmoil of proselytized souls, the bluesy criticism of road-sign messages, and the ballads of shy lovers. I always was a sucker for a good story. "
- Michael Gray, host of River City Sessions, Chattanooga
And these kind words about Nancy, from a music review of an album which she contributed to:
"... The standout moment undoubtedly occurs on the second track 'Decembrist's Wife', in which Nancy Seiters lends her beautiful aching tones to the tale of Babel's long-suffering wife Elayna..."
- Jonathan Thorpe, music reviewer, writing in [SIC] Magazine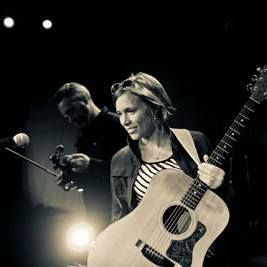 Copyright 2023, Nancy Dwight Seiters.  All rights reserved.